What is a Marianist?
The Marianists are a worldwide family of Catholic brothers, priests, sisters and committed lay people. The Society of Mary (S.M. – Marianists) is the male religious order of brothers and priests. The Daughters of Mary Immaculate (F.M.I. – Marianist Sisters) is the female religious order of sisters in the Marianist Family.
The Marianists are distinguished by their particular charism – the particular gift or collection of gifts given by God to a congregation for the benefit of the Christian community.
As men dedicated to Mary as a model of faith, members of the Society of Mary seek to witness to the Gospel by living in and building communities of faith wherever they are.
A unique feature of the Marianist charism is its embodiment of a discipleship of equals: brothers and priests share equal status within the congregation, and more broadly, they play their part in the wider Marianist Family, which includes sisters and lay men and women who share in the same charism and work collaboratively. Like Mary, Marianist brothers and sisters strive to bring Christ to the world and work for the coming of His kingdom.
What is a Marianist School?
Members of the faculty and staff of all three Marianist universities (Chaminade University, St. Mary's University and the University of Dayton) developed a resource paper to describe how these characteristics are lived out at the university level. The following paper was published in 1999 and serves as a guide for all people involved in higher education in the Marianist tradition: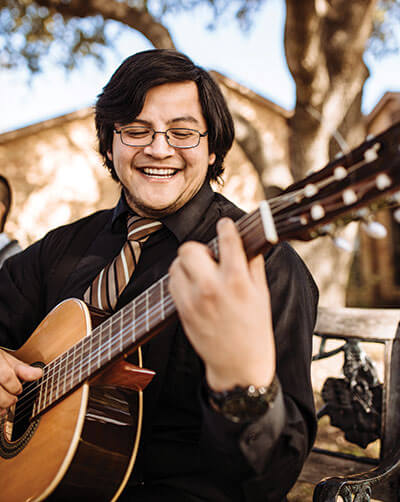 Marianist Liturgical Calendar
Because we are a Marianist and Catholic University, we are invited by the liturgical year to deepen our prayer and our spiritual life. May our careful celebration of our many special Marianist feasts and Blesseds assist us in our following of Jesus Christ, Son of God become Son of Mary.
Jan. 22: Blessed William Joseph Chaminade
May 12: Mary, Mother of Graces and Mediatrix
May 25: Mary, Help of Christians
July 11: Feast of Saint Benedict
Aug. 13: Memorial of Blessed Jakob Gapp, Martyr
Sept. 5: Mary, Queen of Apostles
Sept. 12: Holy Name of Mary
Sept. 18: Memorial of Blesseds Carlos Eraña, Fidel Fuidio, and Jesús Hita, Martyrs
Oct. 12: Our Lady of the Pillar
Nov. 6: Memorial of Blesseds Miguel Léibar, Florencio Arnáiz, Sabino Ayastuy, and Joaquín Ochoa, Martyrs
Marianist Heritage Award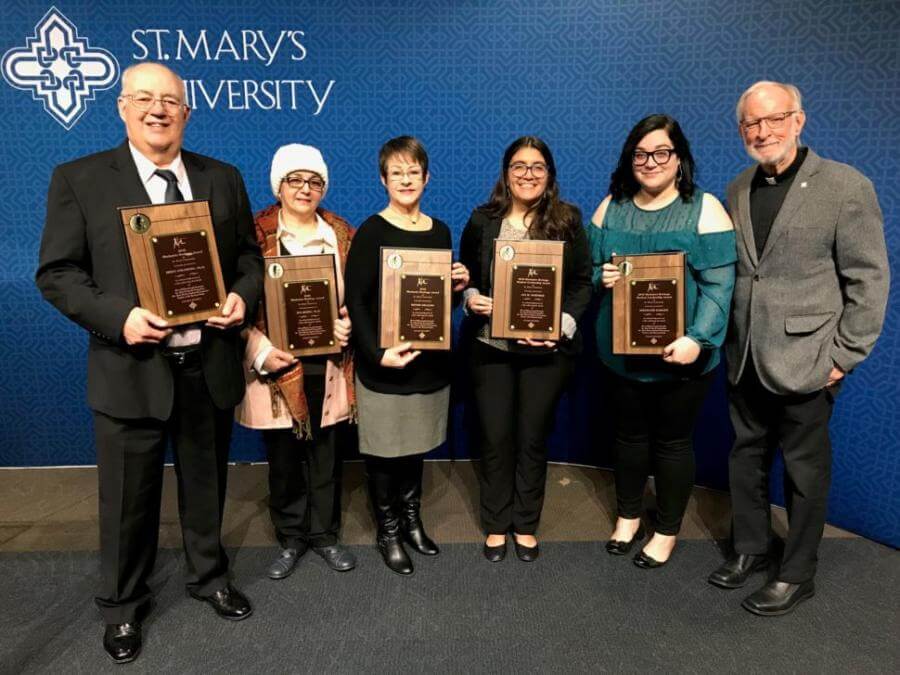 The Marianist Heritage Award, given each year since 1981, recognizes faithfulness to the Marianist heritage. It is expressed by an interest in the development of the Marianist charism through efforts at increasing knowledge and working for its transformation into practice in the University community.
The Marianist Heritage Award is also an award for faithfulness to our Catholic heritage, shown by an active participation in liturgical celebrations, in the development of the local Christian community, and in service to the broader Christian community. It is an award for faithfulness in supporting and promoting the Catholic and Marianist educational mission and tradition at St. Mary's University.
Any member of the university community – Board of Trustees, Administration, Faculty, Professional and Support Staff, including professed members of the Society of Mary and the Daughters of Mary Immaculate from those categories – may be nominated.
When selecting a candidate for this award, consider someone who is faithful to the development of the Marianist charism at St. Mary's University and lives responsively to the characteristics that make St. Mary's a Marianist University.
Through her or his work within the University community, the nominee should model, by thought, word and action, the Characteristics of a Marianist University.
Marianist Resources
Marianist Retreat Centers