Graduate Study
St. Mary's University is pleased to offer a wide-range of graduate degrees at the master's, doctoral and graduate certificate level. Graduate level courses at St. Mary's are usually offered after 5 p.m. Monday through Friday on a traditional semester schedule.
The information presented on this page is intended for students who have already earned a bachelor's degree and seek to enroll at St. Mary's as a graduate student. For undergraduate admission, please see the Undergraduate Admission page.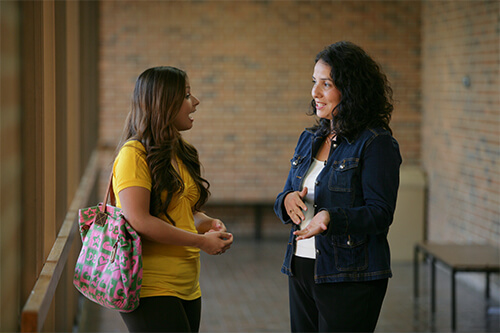 Your education shouldn't stop just because of the present situation.
We're dedicated to helping you reach your post-graduate goals.
The GRE/GMAT/MAT test requirement is waived for students applying to most graduate programs. Visit the specific program page to learn more.
Recent undergraduate alumni returning for a graduate program, and incoming undergraduate students who want to start with a Summer 2020 course, can receive a 50% tuition grant. Learn more about this opportunity.
The Office of Admission has gone digital. Sign up for a virtual information session, video chat or phone call with an Admission Counselor, and take our Virtual Tour too. Explore virtual campus visit options.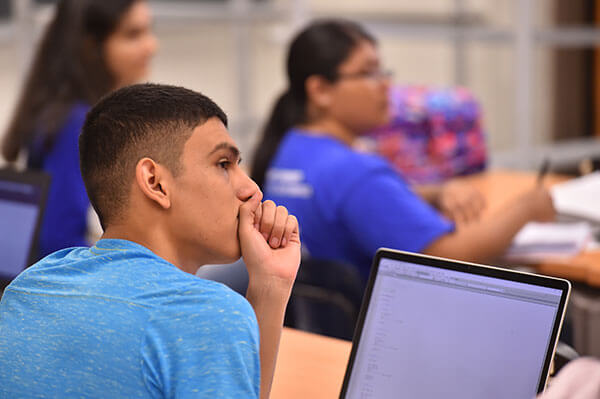 Online Graduate Programs
We know you're busy and that's why we offer select graduate programs in an online format to make it easier for you to access a St. Mary's degree. To view a list of master's degrees and graduate certificates that St. Mary's currently offers, use the button below:
Graduate Center for Excellence
The Graduate Center for Excellence is a collaborative learning space designed exclusively for St. Mary's masters and doctoral students to collaborate with classmates and students from other disciplines.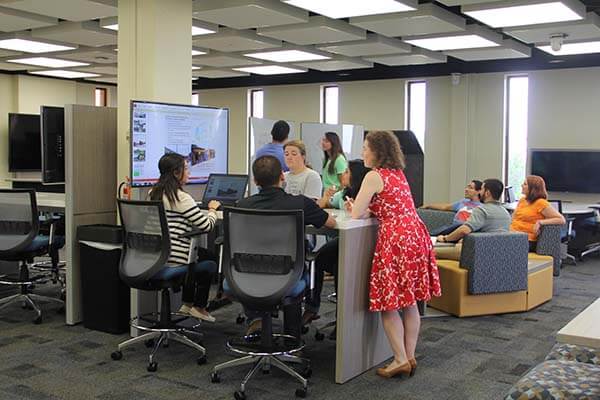 1,244
Graduate studies students
280
Employers visit campus to recruit
I learned as much about myself as I did about business while getting my MBA at St. Mary's.

Jeffrey Bird (M.B.A. '17)
The MPA program at St. Mary's provided meaningful insight, internship opportunities that were influential, faculty with public entity experience, and the skills to understand the complexity facing public entities.

Antonio Anguiano (B.A. '12, M.P.A. '15)
Upcoming Events
The Office of Graduate Admission looks forward to connecting you with the St. Mary's University community to learn more about our graduate programs, the admission process and the benefits a graduate degree or certificate could have on your career.
Schedule a video chat or register for a virtual coffee chat.
Resources
Get answers to all your questions about applying for and supporting the cost of graduate school.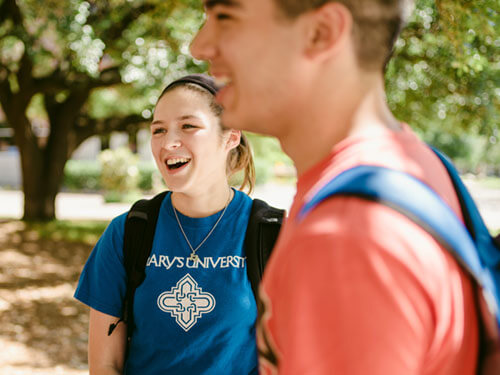 Ready to get started? Apply now.
It is free and easy to apply to St. Mary's University using our online application. Use the button below to get started today.
Experience St. Mary's Yourself
The Office of Graduate Admission will host daily virtual information sessions for prospective students at noon, Monday through Friday. Prospective graduate students can discuss the academic, cocurricular and social opportunities available to graduate students at St. Mary's University. This interactive session will include a brief presentation about the admission process, scholarship opportunities and a Q&A session.
Let us know when you'd like us to give you a buzz or connect via Zoom by picking your preferred date and time block. Calls will be scheduled with available faculty and staff during your preferred block.
Morning Edition – Monday through Friday, 8 a.m. to noon
Afternoon Edition – Monday through Friday, 1 p.m. to 4:30 p.m.
Please submit your video chat or phone call request 24 hours in advance of your preferred date and time block.
The Office of Admission will work to schedule your call during the day and time block you submit your request for. A specific time for your video chat or phone call will be communicated to you in advance of your conversation.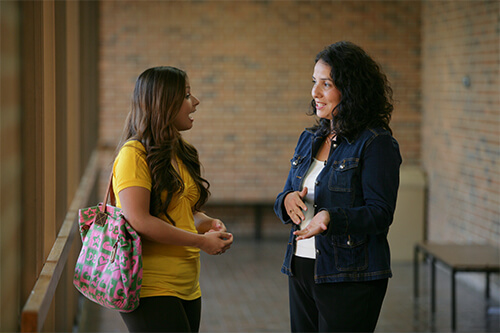 Contact Us
The Office of Admission – Graduate Studies
Chaminade Tower
One Camino Santa Maria
San Antonio, Texas 78228
210-436-3126
graduate@stmarytx.edu
Office Hours
Monday through Friday
8 a.m. to 5 p.m.